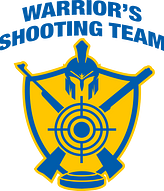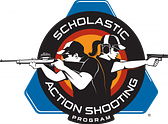 Open to Youth - 8 years of age through High School
$115 Registration Fee - Includes SASP Registration, Jersey, T-Shirt
All Competitions are an additional fee + travel expenses
Ammo is an additional expense, secured & paid by parents for practices and competitions. Plan on at least 100 rounds per practice of 22LR, 50 rounds of 9mm if participating in Center fire.
Firearm purchase not required for first year, second year personal firearm required.
Athletes compete in squads of 4 athletes based on their Division and Discipline. Divisions are determined by their Grade in School - Seniors Grades 9-12, Intermediates Grades 6-8, and Rookies 5th Grade and below. Disciplines are determined by the type of firearm they are shooting. We currently compete in Rimfire Pistols and Rifles, Centerfire Pistols and Rifles, utilizing Iron Sights and Non-Magnified Optic (AKA Red Dot).
This is team based - if a member of the squad doesn't put in the work or show up for a match, they are letting their squad down since they will no longer be a competitive squad.
Competitions 2023-2024
Collegiate Nationals and Talladega Regionals - Spring Break TBD
May 4th, 2024 - Local Tentative - Plymouth, MI
May 19th 2024 - Regional - Brooklyn, MI
June 23rd 2024 - State - Sturgis, MI
July 13th-21st, 2024 - Nationals - Marengo, OH
Required Give Back Events:
Fundraiser Dinner - October 14th, 2023
Cotton Tail Challenge January 27th, 2024
Bushy Tail Challenge March 16th, 2024
Chelsea Fair Parade - August 24th, 2024
Warrior's Shooting Team
Pistol & Rifle